Description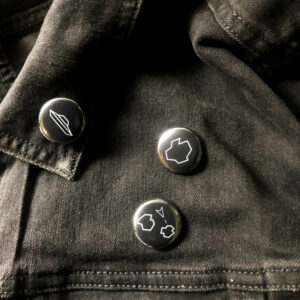 The High Score loves video games! We build them. We play them. We want to share them with the world!
We designed these buttons based on the amazing Atari game Asteroids by recreating the artwork ourselves (no scanning or low res screen grab junk here).
Buttons are 1 inch. Roughly the size of a quarter (photo of button with ruler for scale).
Included: 3 buttons on a custom card.
Fast turnaround.
Free Shipping USA.