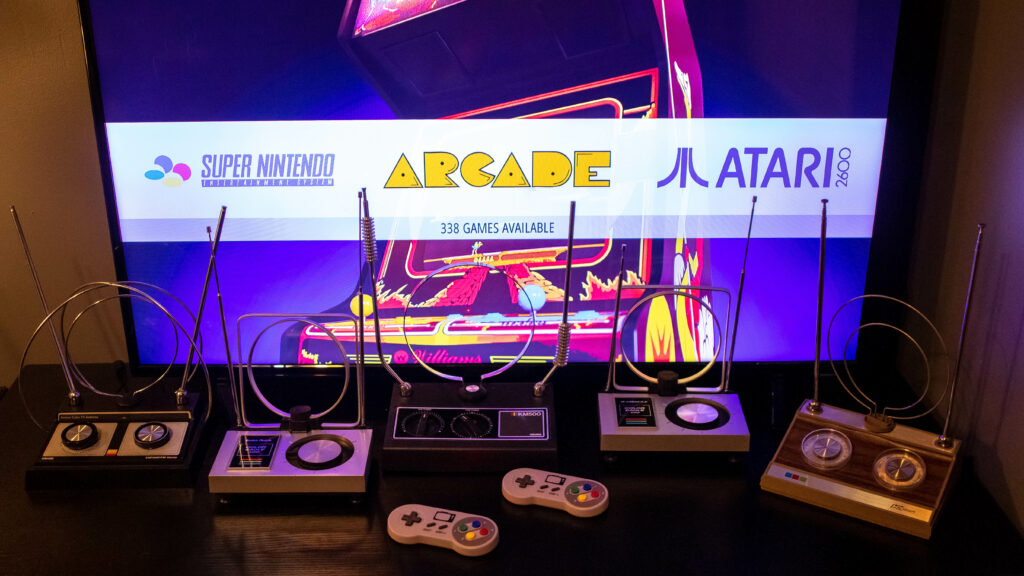 Our newest project!
Vintage TV Antennas we've modded into a fully functional game system
Wireless Controllers
Plug and Play (HDMI TV Compatible)
How can you lose with The High Score?
Available for sale on our ETSY page.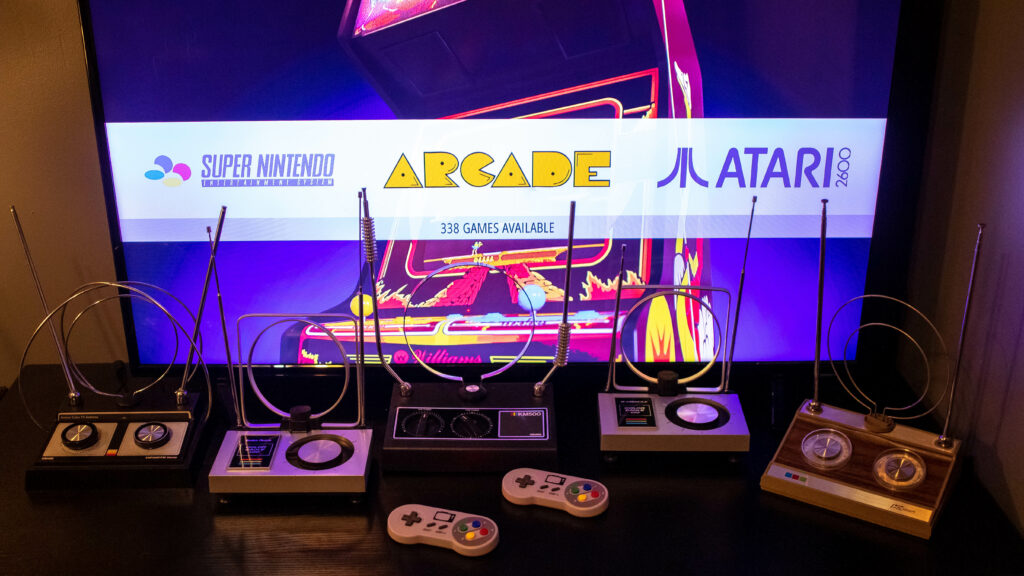 Super excited to announce our newest project! We've transformed actual vintage tv antennas into our latest gaming system!
We've been scouring the country looking for the perfect antennas to mod for this project.
On their own, they already look great and make a fantastic decorative/conversation piece for your home. BUT with our mad scientist streak here at The High Score, we wanted to make them even cooler. We've modded each antenna with a fully functional gaming system inside. Thousands of games for you to choose from with an easy front end navigation. The antenna case itself has also been modded with an HDMI out and power in to make connecting to your TV simple. Plug and play.
These are truly one of a kind, and once each model is gone, it's gone.
Please note, these are actual vintage tv antennas that we've transformed into a gaming system. They have a few scuffs here and there from their previous life. I've tried to make sure that those imperfections show up on the photographs, but if you want more detail pics before you buy, please let me know, and I'll send them to you.
Each antenna comes pre-loaded with game systems and thousands of games.
Also includes:
2 wireless controllers
1 HDMI cord
1 charging block (for controllers)
1 power adapter (to power the antenna)
Cost: $295.00 (free shipping) Available via our Etsy Page